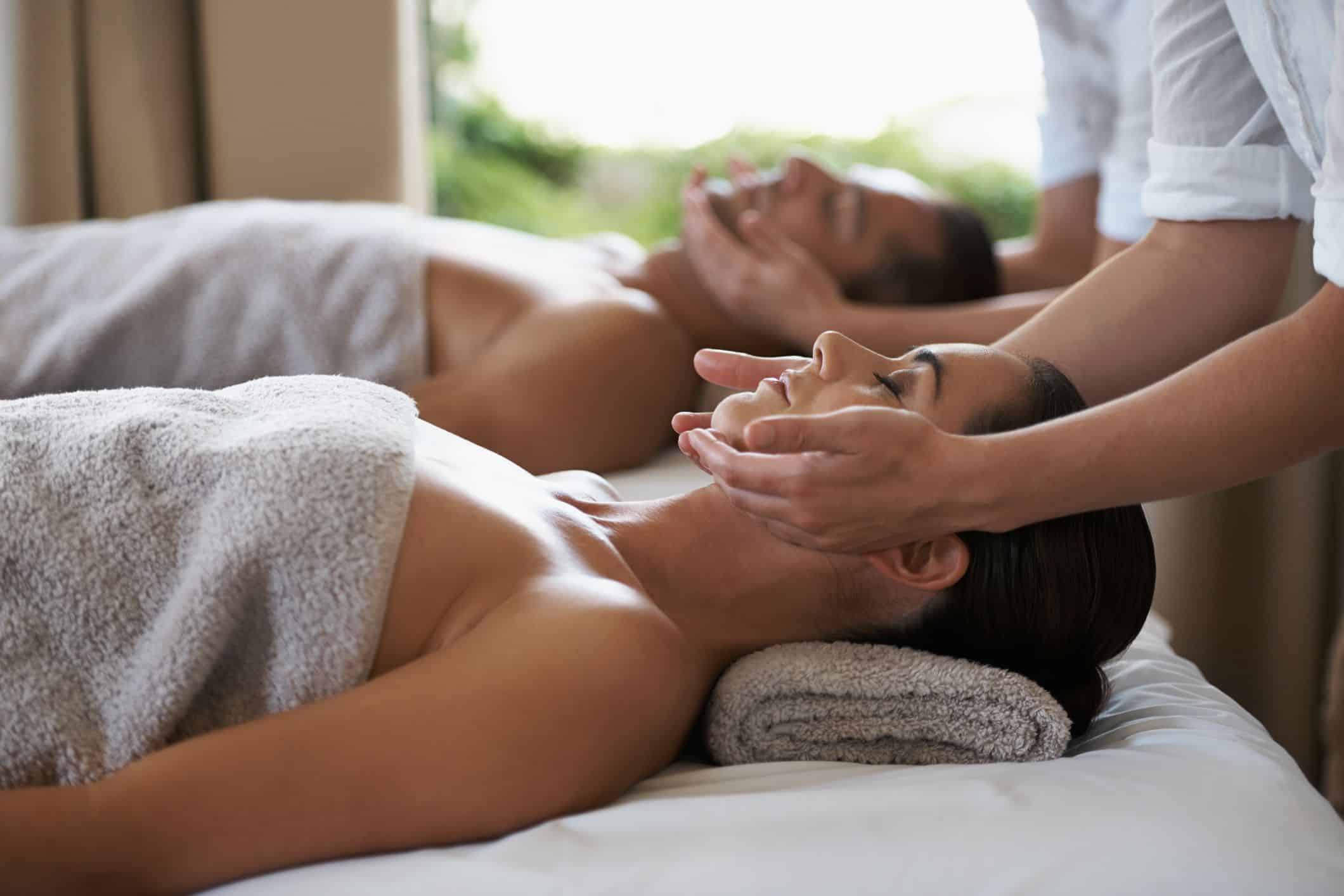 How Couples Massage Improves Your Wellbeing and Relationship
There are many benefits and nurturing aspects of going for a couples massage. This treatment doesn't necessarily have to be with a romantic partner and is also a great way to bond with a loved one. Many people still have unrealistic expectations or are baffled as to what couple's massages are, and at Revive Skin Emporium you can rest assured you can relax in safe and calming hands.
Going for a couple's spa day can be a romantic gesture or to simply treat yourself with someone special. The shared experience in a relaxed environment creates a bonding moment for whoever you wish to attend with, whilst the act of touch nurtures your relationship via a physically relaxing and restorative experience. A couples massage can improve wellbeing by increasing feelings of calm and you both leave feeling lighter, happier and stronger. 
At Revive Skin Emporium we offer a range of couples spa packages designed to suit everyone's preference on their special relaxation journey. Our packages are one of the most sought after couple's massages in Perth, delivering total wellness through carefully selected treatments and therapies. If you're not quite sold on the idea yet, here are the top 5 benefits of having a couples spa day:
1. Take Time Out, Together
Even finding time to have a meaningful conversation at the end of the day can be difficult in today's hectic world. Your couple's massage treatment gives you the opportunity to spend quality time together and reawaken new energy between the two of you. You'll both feel revitalised and ready to face whatever challenges the world throws your way.
2. Healing and Self Care
Our therapists can tailor your massage to your specific needs during your couple's massage treatment. So, if you're looking for pure relaxation but your partner has sore shoulders that require some TLC, you'll both be satisfied
3. Wellbeing & Health
Massage relieves stress, improves muscle tension, increases circulation, and reduces stiffness, among other benefits. If you and your guest are into living a healthy lifestyle, then a couple's massage is yet another health-enhancing activity you can enjoy together.
4. Shared Comfort
The feeling of being completely relaxed with the one you love by your side cannot be matched – it is something that every couple should have at least once in their lives. By booking one of our couples spa packages, you can spend much-needed quality time together while our experienced therapists relieve tension and stress caused by everyday routine. It's natural to feel intimidated if you're new to spa experiences in general – so if you're unsure what to expect, sharing a couple's massage can provide more comfort and ease than going alone.
5. Bond With Your Loved One
A couple's massage at Revive is a one-of-a-kind shared experience. It's a full-body sensory journey designed to bring you both closer together, with an environment and touch that's equally soothing. It is also entirely up to you whether you want to use your massage treatment time to reconnect and communicate, or whether you want to relax and enjoy your shared experience in peaceful and comfortable silence while our therapists do what they do best.
If this is your first time booking a couple's massage we also have specials such as the Palm Springs Journey for Two and Blissful Moments For Two so you can have a taste of pure relaxation with your loved one. Ready to escape for a day of blissful bonding? Book a couple's spa day at Revive Skin Emporium today!