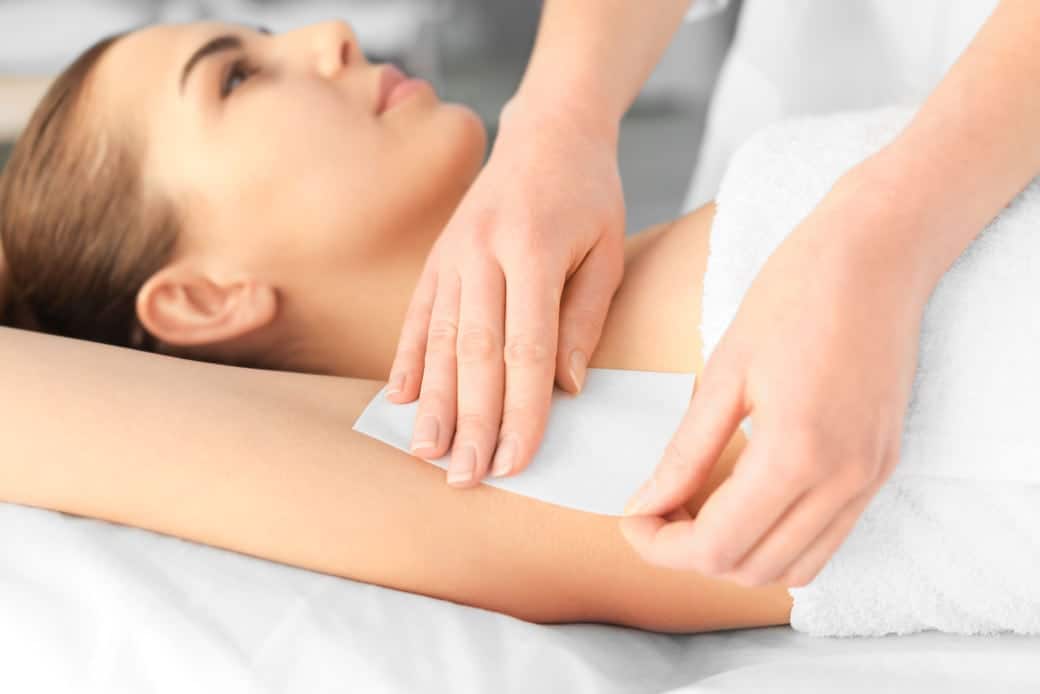 At Revive Skin Emporium, we know that every body is different, and as Perth's leading body waxing specialists we offer a complete range of depilatory waxing treatments to cater for every need.
Body waxing is rightly regarded as the most effective means of removing unwanted body hair. It's safer than laser treatment, and it removes the entire hair, including the follicle, so that subsequent regrowth, while bound to occur, will produce finer, rather than coarser hair, as results from shaving. But for all its advantages, waxing, particularly bikini or "Brazilian" waxing, requires skill and professionalism. Poorly performed waxing, or use of the wrong type of wax, can result in bruising, in-growing follicles, or even bleeding.
Here at Perth's Revive Skin Emporium, our body waxing specialists are trained in the use of both hot (hard) wax and strip (soft) wax. Hot wax is suitable for sensitive skin, and for treatment of the body's coarser hair, such as eye – brows and under – arms. Strip waxing suits the finer hair of the arms and legs. So each waxing treatment commences with a careful examination to determine the technique that's right for you.
Waxing is a "semi – permanent" technique – you should expect to need treatments at roughly 3 – 6 week intervals.